Luxembourg Résine
Resin marble in all its forms!
Call on a specialist in resin coating for your floors, walls, indoors and outdoors.
If you want to change the surface of your terrace, your stairs or your driveway, resin marble is definitely the solution.
Resolutely modern and practical, we offer a wide range of colours and decorative patterns.
Luxembourg Résine will accompany and advise you throughout your project.
PERSONALISED ADVICE
Depending on your expectations, we can advise you on how to create a floor which suits you and your environment.
PRODUCT QUALITY
Thanks to our experience, we can offer you the best products on the market, which guarantee durability and longevity over time.
PERFECT FINISH
Our installation teams have a perfect mastery of application techniques for an impeccable finish.
TEN-YEAR GUARANTEE
Our company guarantees your project.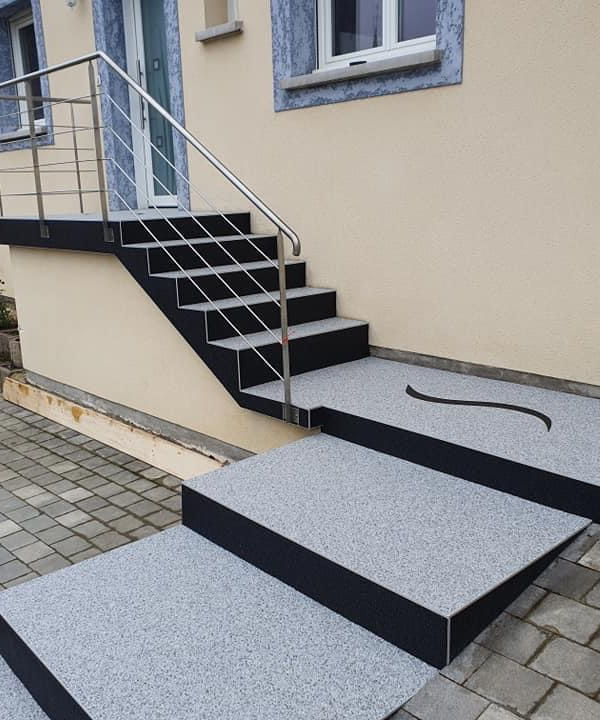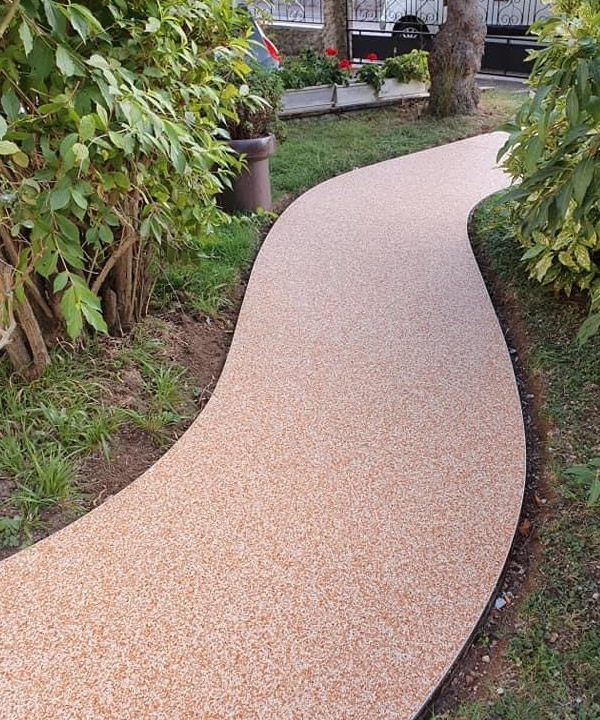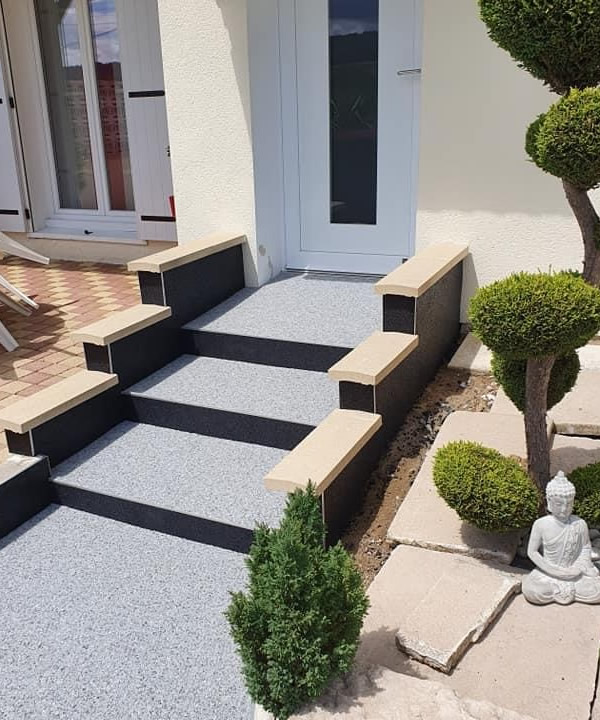 CUSTOMISATION AND APPLICATION
Customised design of resin marble solutions ready to be applied directly to a wide range of surfaces.
With a wide range of colours and patterns, you can let your imagination run wild.
The choice is yours.
Let your creativity loose!!
A WIDE CHOICE OF COLOURS
They include all the natural shades which marble can have. Black, beige, white, light grey, coral or even Verona red, everything is possible!
EXAMPLES OF OUR CREATIONS
ANTI-SLIP
The floor is not slippery after the flooring has been laid. No risk of falls.
RESISTANT
Our coatings can be adapted to the climatic conditions. Frost or hot weather. The use of de-icing salt does not pose any problems for the proper functioning of the components.
EASY MAINTENANCE
The coating is easy to clean with a jet of water and soap and is resistant to anti-foam. No more need for multiple cleaning products to get a perfect floor.
DRAINING
Resin marble floors limit runoff, water infiltration is easier, and excess water is drained away by following the natural slope of your floor.
ASK FOR YOUR FREE QUOTE
We work throughout Luxembourg and Lorraine